Lips: 5" x 4.75" x 12.5"
Moustache: 5.5" x 5.25" x 12.25"
This wheel-like sculpture is hand made of thin natural iron welded together with brass. It is then mounted on a natural iron rectangular base. A great sculpture for a console or credenza.
28.5"H x 28"W x 6"D
Stacked open iron cubes create graphic sculpture.
31.5"H x 21"W x 11"D
Almond Hammered Bowl-Black-Sm in Nickel
8"Dia. x 2.75"H
The texture of these decorative vases resembles glossy black Obsidian stones. They are shaped with classic softly curved lines that will complement any decor.
Sm: 13"H x 5.25"Dia
Md: 16.5"H x 6.5"Dia
Lg: 19"H x 7.5"Dia.
Chic-meets-industrial in this thought-provoking take on wall décor. Crafted in solid cast iron, the climbing man is a reminder of everyday triumphs and represents the rewards of working hard to get to that next level-be it in life, work, or passion. This piece goes beyond the confines of design, and seeks to inspire the viewer, acting as a visual reminder of the challenges life presents and the effort that it takes to overcome them.
Delicate hand-blown glass in a pop of bold color make a beautiful statement anywhere! Brilliant, saturated crimson is given a soft matte finish by sandblasting. The irregularly tilting necks create a sway-like movement in each piece.
Sm: 7.5"Dia. x 21.75"H
Md: 5.5"Dia. x 15.5"H
Lg: 4.75"Dia. x 12"H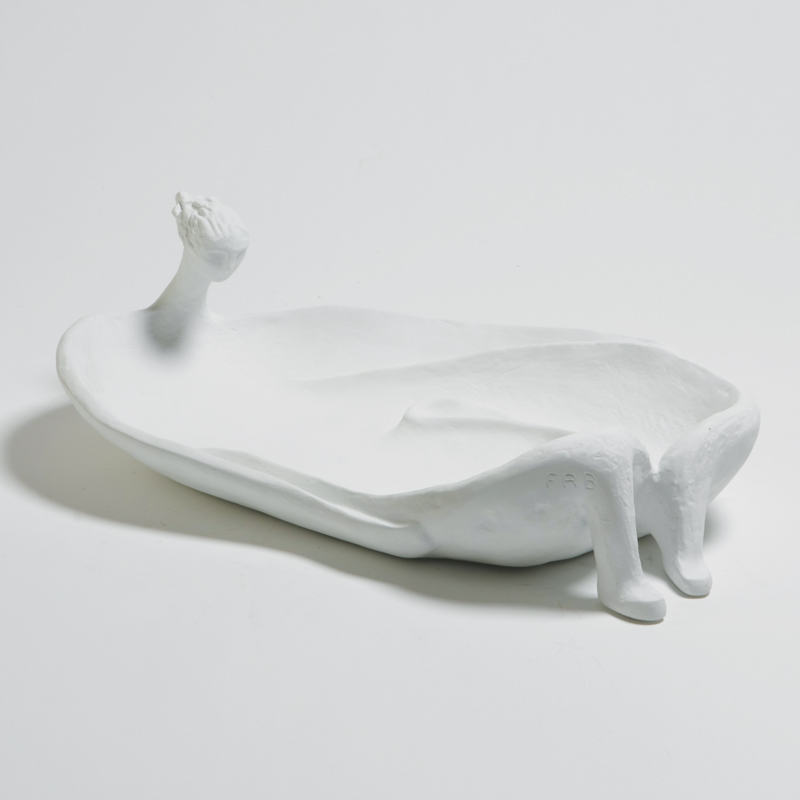 Parisian Sculpture Francois René Bergeron. Late 70's . A real piece to admire
These cherries in red, white, black and yellow lacquer with a bright brass etched stem are great stand-alone sculptures on your dining table or kitchen island... or sitting on top of a stack of books on your coffee table. Available in two sizes: 23" H and 16" H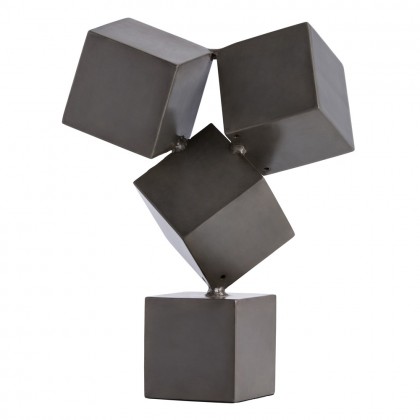 Cubist…Brutalist…Industrial? This dark natural iron tabletop sculpture qualifies as all three. These four cubes, balanced on-pointe, create a visual tension that will garner a second look in any room. Perfectly sized for a bookcase or tabletop.H: 15in W: 12in D: 7.5in
Real eggs lacquered and mounted on acrylic stands.