Raw Iron finish, the impressive size of this mirror will make any room to glow. 48" diam.
Iron frame - Antique brushed silver finish
Dimension: 30" Diam X 1.5" D
Gold Leaf metal mirror. Perfect piece to accent any wall of your home.
Mirror: 5" Dia
Overall: 35" Dia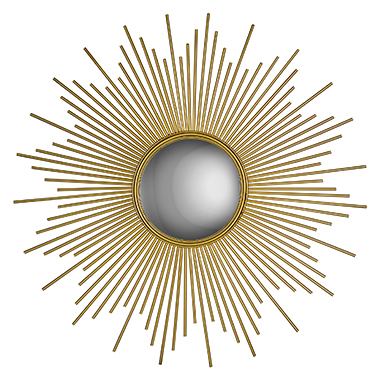 Rays of gold extend from a round center mirror forming our Sunburst Mirror. The glowing piece makes a grand statement on any wall.
Available in Two sizes: 40" diam and 24" diam. Silver or Gold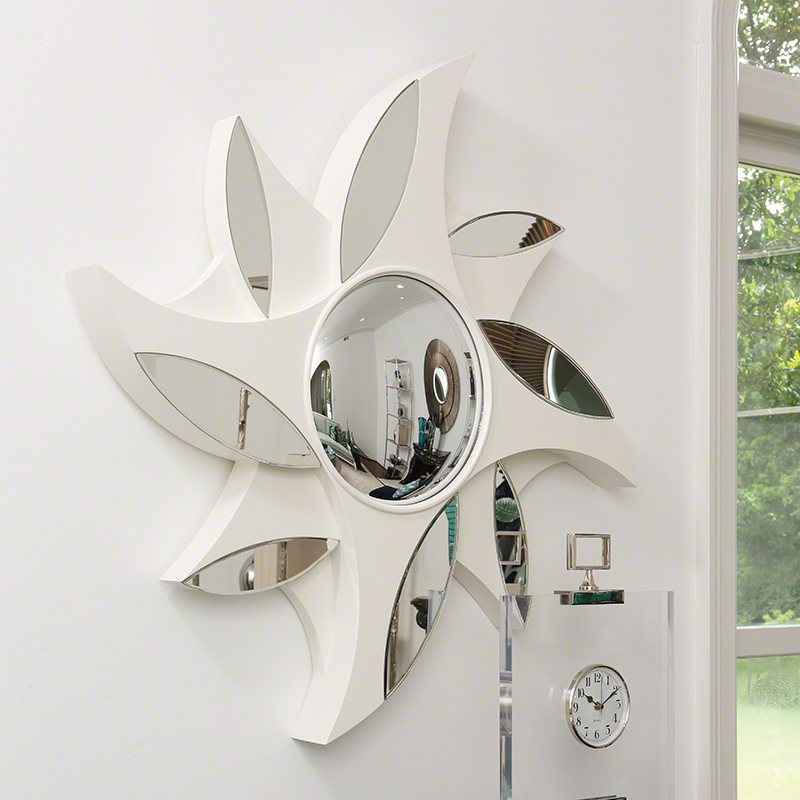 This remarkable mirror was Inspired from our childhood love of pinwheels. Constructed of ivory lacquered and mirrored sections , it will liven up any wall.
36.5″Dia. x 3.25″D
Style is in the details. Meticulously crafted frame of beauty that will be treasured for a lifetime. Available in 20th C silver
31" X 38"
All Glass Mirror . Clean lean, suitable for any decor.
40" Dia
Christopher Guy Mirror. Hand Carved Mahogany, unique piece, 20th C gold and Black Satin.
31" x 38"
Industrial look mirror, framed on Iron powder finish.
32" x 9" x 2"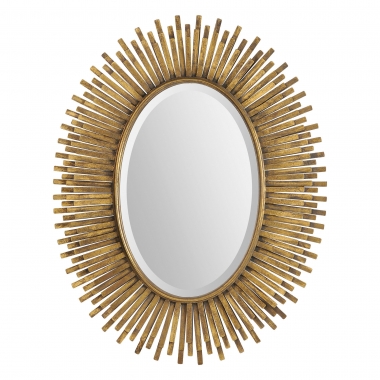 A great golden fringe frame surrounds a beveled oval mirror. Made from metal with a stunning antique gold leaf finish.
Dimensions: 39 x 31″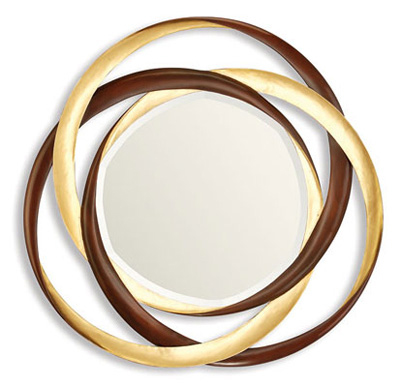 Utterly stunning "Spirograph" mirror blends the simplicity of three single ribbon rings with the complexity of hand carved twists, to hypnotic effect. 21st C gold
44" Dia
Gold leaf finish on metal clean line to fit any style.
29.5" Dia x 2" Depth.
Organic leaf shapes in a perfect circle form our Round Gold Leaf Sunburst Mirror. The center holds a bevelled mirror that contrasts beautifully with the warm and glowing gold leaf finish of the leaves.
Mirror: 9" Dia
Overall: 20" Dia